Wavelength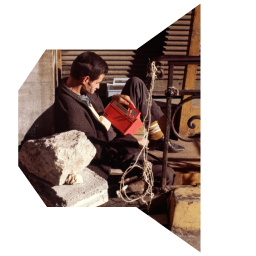 Wavelength is broadcast on Resonance 104.4fm, on Fridays at 2:30pm and repeats on Mondays at 5am.
22nd Jul 2022
Theaster Gates and other artists' records
Artists' records, records by artists, records about artists. Robert Fraser's Groovy Arts Club Band; each track of this peculiar double LP is dedicated to one artist who was associated with The Robert Fraser Gallery, Theaster Gates and The Black Monks, Chris Evans and Morten Norbye Halvorsen (Jingles) and J. Spaceman and J. Coxon play the Red Krayola Live 1967, a sort of homage to Corrected Slogans, a record made by Art and Language.
15th Jul 2022
Lee Harvey Oswald's mother with Rambling Syd Rumpo
Mrs Marguerite Oswald reads Lee Harvey Oswald's Letters from Russia. Steam engines in difficulties in Yugoslavia and Scarborough. Some tracks by Wojciech Bakowski, Rambling Syd Rumpo in concert and other tracks from records gathered over the last two years.
22nd Apr 2022
Douglas Fishbone
This week: Wavelength includes an interview with Doug Fishbone, an American artist who lives and works in London, described by one critic as a stand-up conceptual artist. Doug was installing his show; The Earth Abideth Forever at Leicester Contemporary Art which runs until 23rd April. The show features a 4 metre tall inflatable replica of a statue of Simon de Montfort titled, The Inflatable Ant-Semite.