Wavelength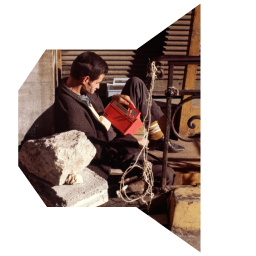 Wavelength is broadcast on Resonance 104.4fm, on Fridays at 2:30pm and repeats on Mondays at 5am.
26th Feb 2021
Seddon dog dispute part two.
Part 2 of the legal battle to silence Maurice Seddon's dogs, a lengthy affair, spanning several years, with Maurice appealing to the European Court of Human Rights. In the High Court of Justice, Queen's Bench Division, before Master Fontaine, in the matter of The Royal Borough of Windsor and Maidenhead (claimant), and Captain Maurice Seddon (defendant). 'In this order, where reference is made to "dog" or "dogs" this includes all dogs, bitches, puppies, whelp or otherwise both singular and plural.' Transcript of proceedings read by William English.
12th Feb 2021
Exhortation 2 (Lust and the Apple)
William talks on the phone to Paul Robertson of Lust and the Apple Gallery, Temple, 15 miles south of Edinburgh. Paul describes his isolated situation and provides more valuable information about the Irwin Teddy Bear which is on sale for the Resonance Fundraiser. He offers £100 for this artist's multiple which apparently is called 'Ursula'.
5th Feb 2021
Exhortation 1
This week, exhortations for donations for Resonance Fundraiser 2021 with the assistance of Dan Wilson: the offer of a mysterious Slovenian artwork, reminiscences of fundraising skits, a postscript to the life of Hugh de la Cruz, and Kenneth Williams.